MeClas - the smartest way to fulfil your classification obligations
Tool to determine the classification of your complex inorganic materials like ores and concentrates, complex intermediates, alloys or UVCBs
Tiered approach
Using the most updated information on toxicity references and self classifications available following classification guidance and legal ruling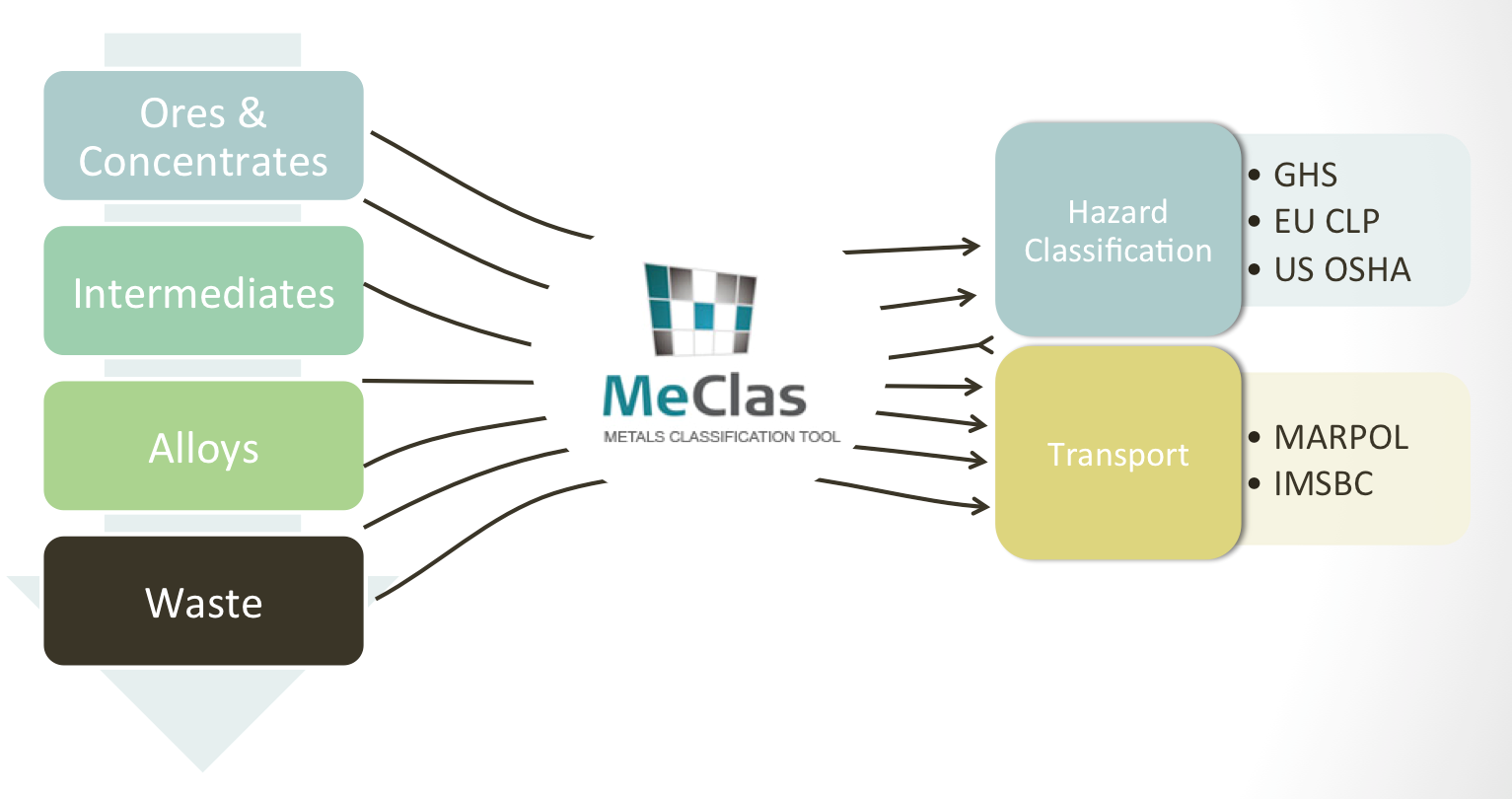 Licence
You must register in order to access the MeClas tool and all supporting information. A short description of the Terms of conditions can be downloaded. The manual gives an idea on the basic functionalities of MeClas.
UPGRADE
MECLAS is freely available to use by metal industry and authorities. Reached your maximum number of 5 compositions?
Find out how to upgrade your account by contacting info@meclas.eu.